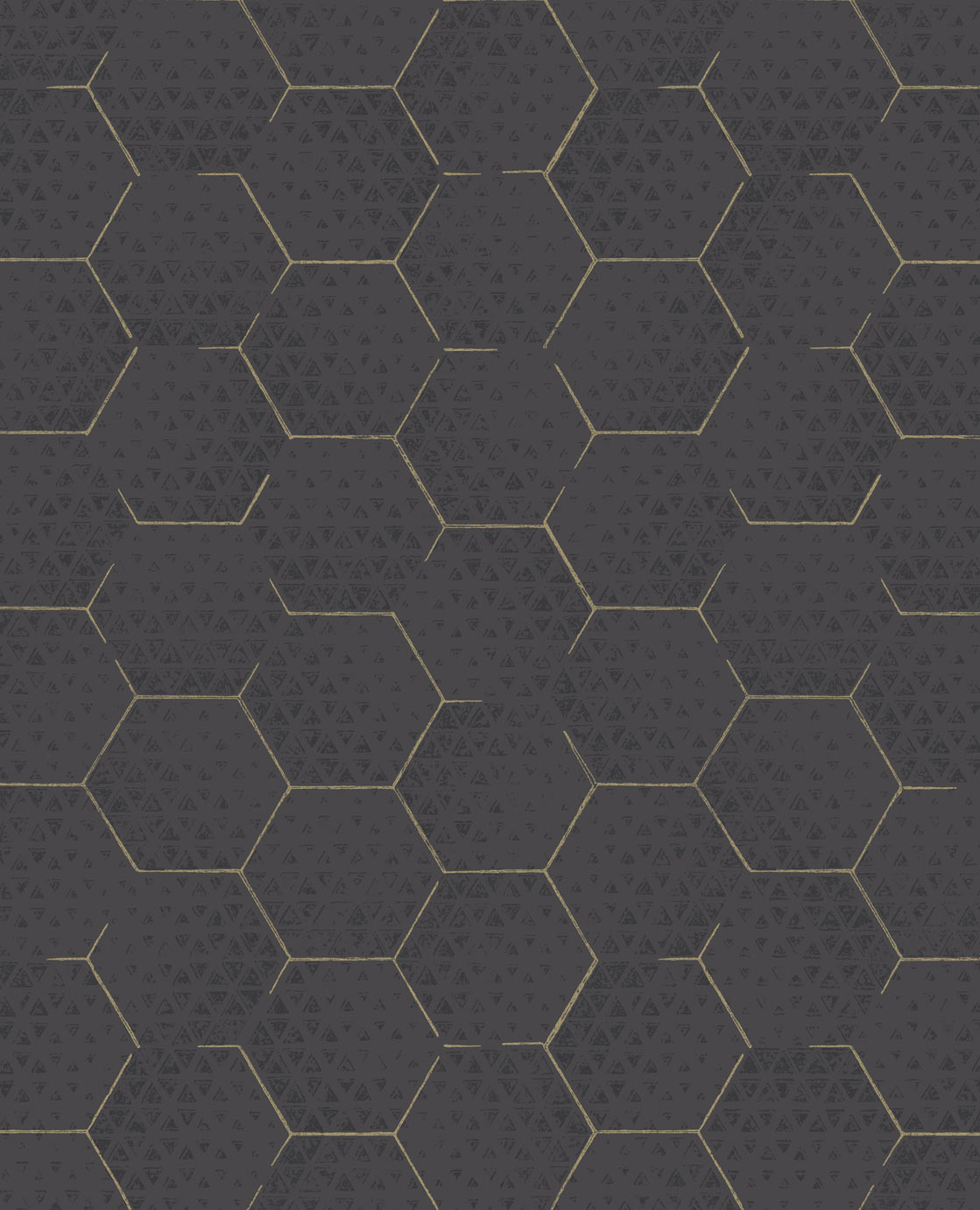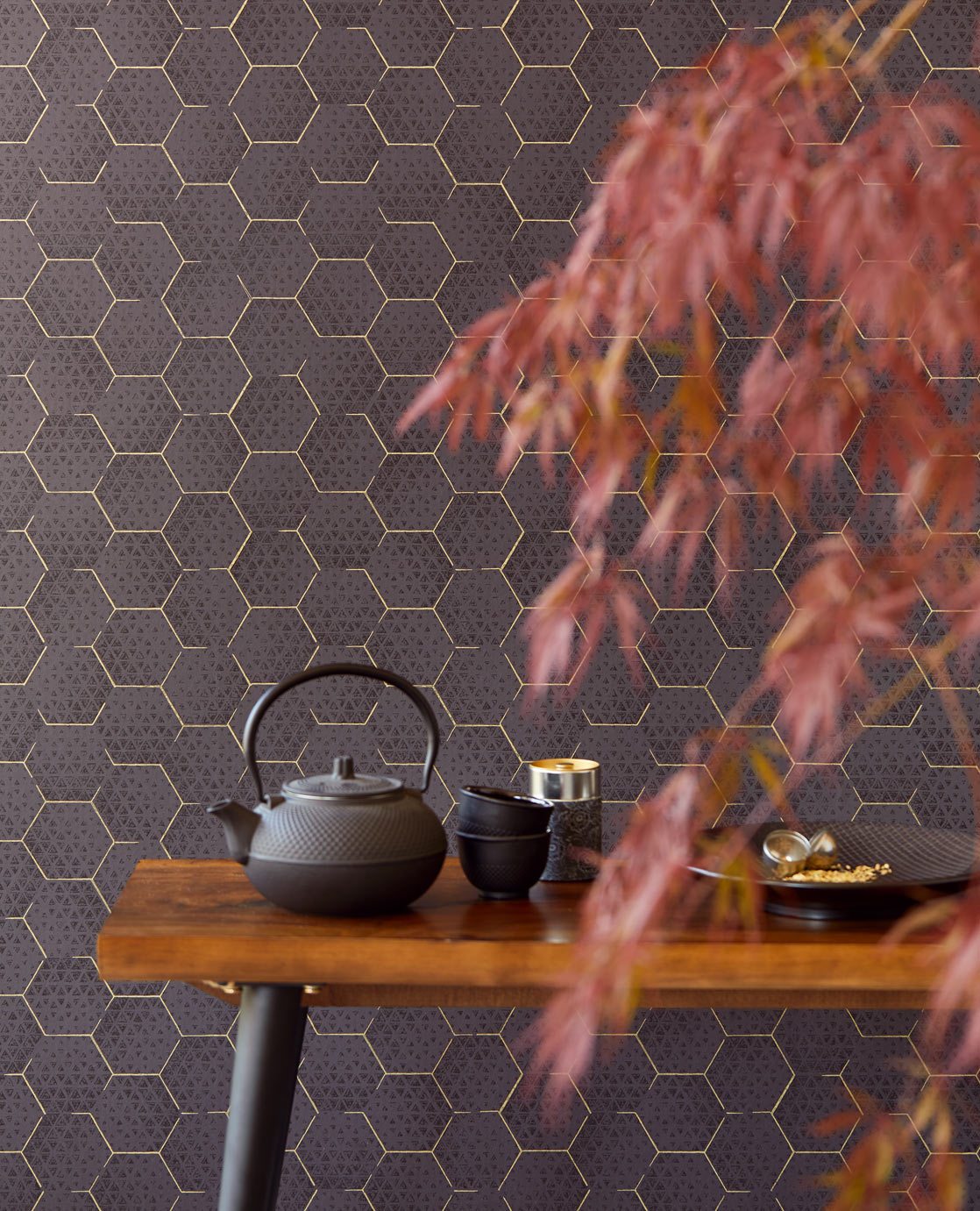 Mocha Dix Dark Luxury Wallpaper
The Mocha Dix luxury wallpaper features a beautiful pentagon design beautifully surfaced printed on the darkest dark chocolate  ground.
I love this colourway.
Highlighted by a surface effect and metalic gold pentagon grid effect.
Roll size 52cm X 10 m half drop repeat 52cm straight match.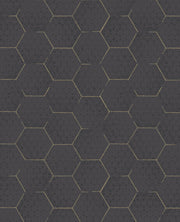 Mocha Dix Dark Luxury Wallpaper